WE ARE A QUALITY WORKSHOP NOT A QUANTITY GOLF SHOP and our philosophy and customer service reflect this.
So WHY Custom Fit?
The golf manufacturers "one size fits all" approach when we are all different shapes, sizes, ages and gender, as well as having a range of capabilities just doesn't quite stack up and is certainly not going to help you to improve and get full enjoyment from your game, whatever your individual objectives and goals happen to be.

At Four Counties Golf we take the highest quality components to enable us to design and then assemble each head, shaft and grip to the appropriate specification. This is after taking in to consideration your individual profile data, which is collected by using state-of-the-art technology and by using expert analysis and interpretation we are able to guide you to the right equipment to meet your needs, from the millions of possible component permutations.
Established in 2004, and based at Newton near Rugeley, Staffordshire, we continue to develop and grow, with an expanding list of clients from both the Midlands and as far afield as the Isle of Man, Devon and Norfolk as well as international visits from Spain, Cyprus, Switzerland and Saudi Arabia - all aspiring to achieve their personal ambitions.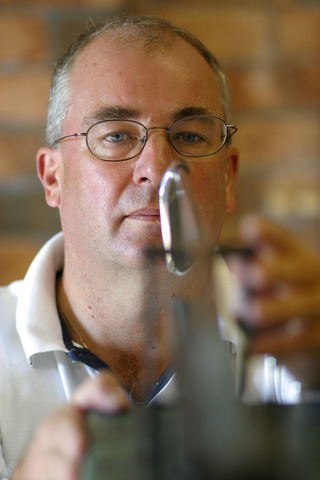 Offering the full range of services from customisation, repair, or complete set build. We always use high quality components from the world's most respected manufacturers, with a comprehensive range of heads and shafts to suit all levels of price points and dynamic playing characteristics.
Qualifications / Company Accolades
International Clubmakers Guild

SeeMore Certified Instructor and Fitter

Authorised Fitting Centre for Miura, Vega, Wishon, KBS, Accra

Trutemper Performance Fitting Centre

Mitsubishi Rayon Key Account